2015 South East Mini Convention – CANCELLED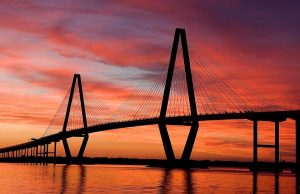 It is with a heavy heart that we make this announcement….
In light of the low attendance and the tension in the Charleston area, we have decided to cancel the 2015 SEMINI…
All funds will be returned to those who have registered.
– SEMINI team
Located just across the bridge from beautiful and romantic Charleston at the Patriots Point Quality Inn and Suites in Mount Pleasant, South Carolina.
There's something for everyone – shopping, historic tours, incredible cuisine and rooftop bars for the young or young at heart.
SIGN UP FOR OUR MAILING LIST for updates in your inbox! (VERY LITTLE TRAFFIC)
The cutoff for the special room rate is September 5th!
PLEASE REGISTER & MAKE RESERVATIONS EARLY!
The cutoff for the Fat Hen AND the banquet at The Harbor Breeze is September 13th!!!
However, there is no cut-off date for registration for the convention….
County Hunters do two things well…  Put out or work counties, and gather, eat and drink!  Hope to see you there!
73,
2015 SE Mini Team – 864-990-4748 x201